16063857988356
Snail home textile integrated bed curtain with support bed curtain and bed curtain physical shading cloth 1.5m bed household bedroom yurt upgrade printing mosquito net gegewu (no bed curtain - top of net yarn) 2.0m (6.6ft) bed
Snail home textile integrated bed curtain with support bed curtain and bed curtain physical shading cloth 1.5m bed household bedroom yurt upgrade printing mosquito net - gegegwu (no bed curtain - top of net yarn) 2.0m (6.6ft) bed [picture price brand...
The item cost is displayed here.Please contact us for agency fees, shipping charges, etc.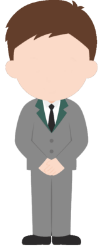 Agent Means
Because we are purchasing agent,commodity details can only be displayed in foreign languages.Thanks for your understanding.