16045495169170
Mosquito net dome enlarged ceiling ceiling ceiling Princess wind landing palace net 1.5m1.8m no installation Household single door double tent bed curtain butterfly love pink diameter 70cm general
Mosquito net dome, enlarged ceiling, ceiling, Princess wind landing palace pattern net, 1.5m1.8m, no installation, household single door double tent bed curtain, butterfly love pink, 70cm in diameter, general style [picture price, brand quotation] -...
The item cost is displayed here.Please contact us for agency fees, shipping charges, etc.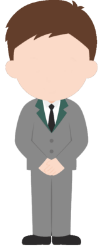 Agent Means
Because we are purchasing agent,commodity details can only be displayed in foreign languages.Thanks for your understanding.