16068952323168
Mini house upper and lower beds student simple mosquito net dormitory net red son mother bed curtain integrated double layer shading cloth 90 city light (dark blue) 90 * 190 * 110 upper bed three door opening
Mini house upper and lower beds student simple mosquito net dormitory net red son mother bed curtain integrated double layer shading cloth 90 city light (dark blue) 90 * 190 * 110 upper bed - three door opening [picture price brand quotation] - Jingd...
The item cost is displayed here.Please contact us for agency fees, shipping charges, etc.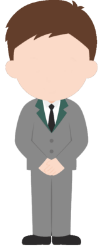 Agent Means
Because we are purchasing agent,commodity details can only be displayed in foreign languages.Thanks for your understanding.